Overview
This document provides information on how to configure access to PURE storage arrays using FlashArray (REST API 2.x) Firmware 5.3 or greater.
Configure access to PURE storage arrays
Log on to PURE app dashboard.
Click Settings from the left panel.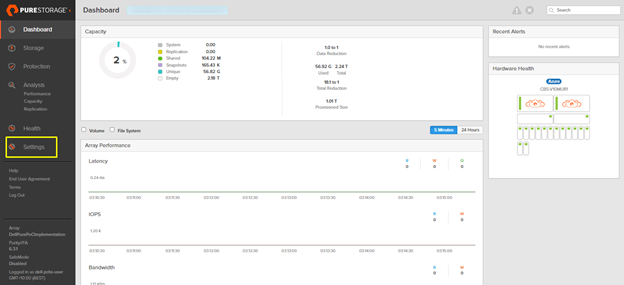 Click Access.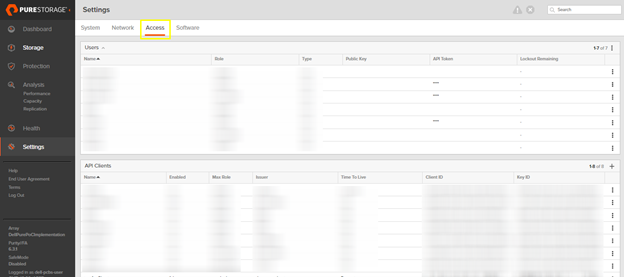 Navigate to the API Clients section and click the + icon. Select Create API Client.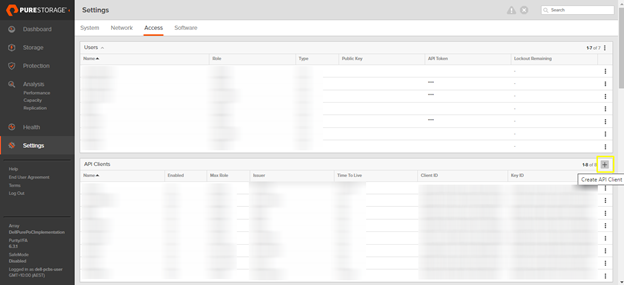 Fill in the following fields:

Name: The name assigned to the API client.
Issuer: Must be a valid user of the system. Search the Name column in the Users section.
Role: Must be Read-Only.
Time To Live: Must be set to no less than 5 minutes.
Public Key: On the Live Optics collector, click Get Public Key to generate a new public key ID. Copy and paste it into this field. 




Click Create.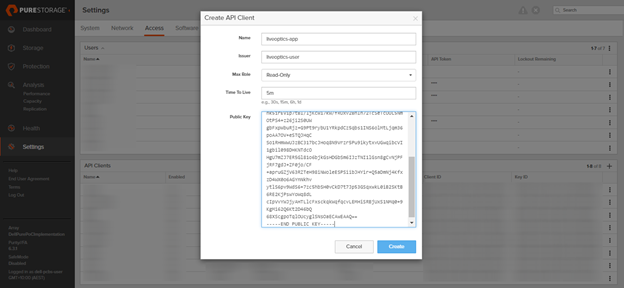 The API client is disabled by default. To enable, click the three dots to the right and select Enable API Client.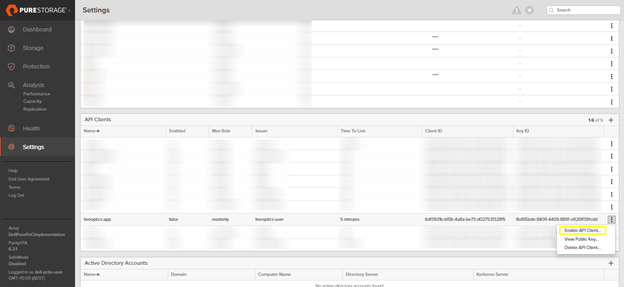 A pop-up displays on screen. Click Enable to confirm.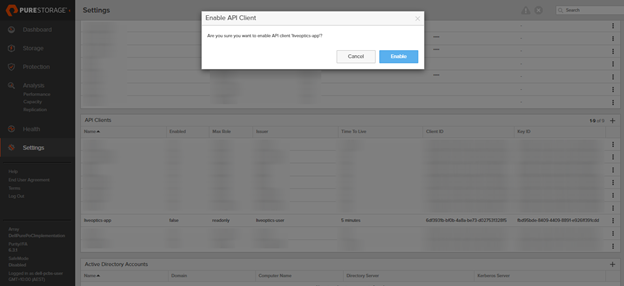 9. Once confirmed, Enabled is True and the API client is added successfully.