Live Optics Users can associate one or more existing collector runs to a new project. The following steps show the User how to associate an existing collector to a new project. This can be done with in-progress or completed collectors.
Login to Live Optics with your credentials and access your profile
Access the Live Optics portal https://www.liveoptics.com

and login with your account credentials.

If you have never logged into Live Optics before, go to https://app.liveoptics.com/signup

and request your account be created or contact your Dell Sales Team and request they register you to the Live Optics portal.
Click View Collector Runs button on the Live Optics dashboard
To search collector runs associated with a Live Optics account, click the View Collector Runs button on the Live Optics dashboard. This will allow a Live Optics user to review all their collector runs.
Search for Collector Run
A "Search Collector Run" window will appear at the top with various search options including account name, email address, data range and other advance options. After entering the appropriate search limits then select "Search" button.

The results will be displayed below where you will be able to select the specific collector run that you want to include in your project.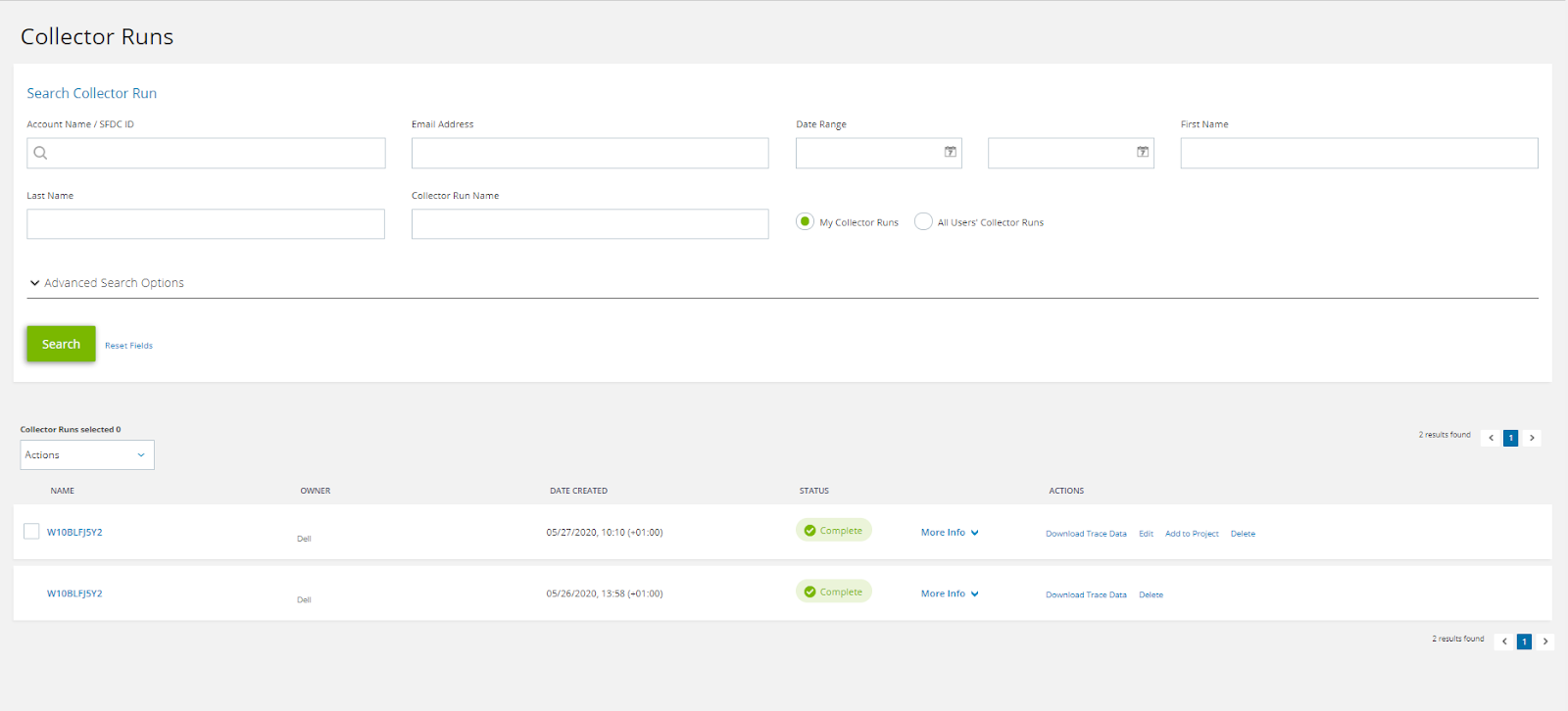 Scroll down in Collector Runs search page until the list of associated collector runs is shown.
Add Collector Run to a Project
Click on "Add to Project" under your targeted Collector Run. From here you can follow the pop-up windows to Create your project. Enter a new project name.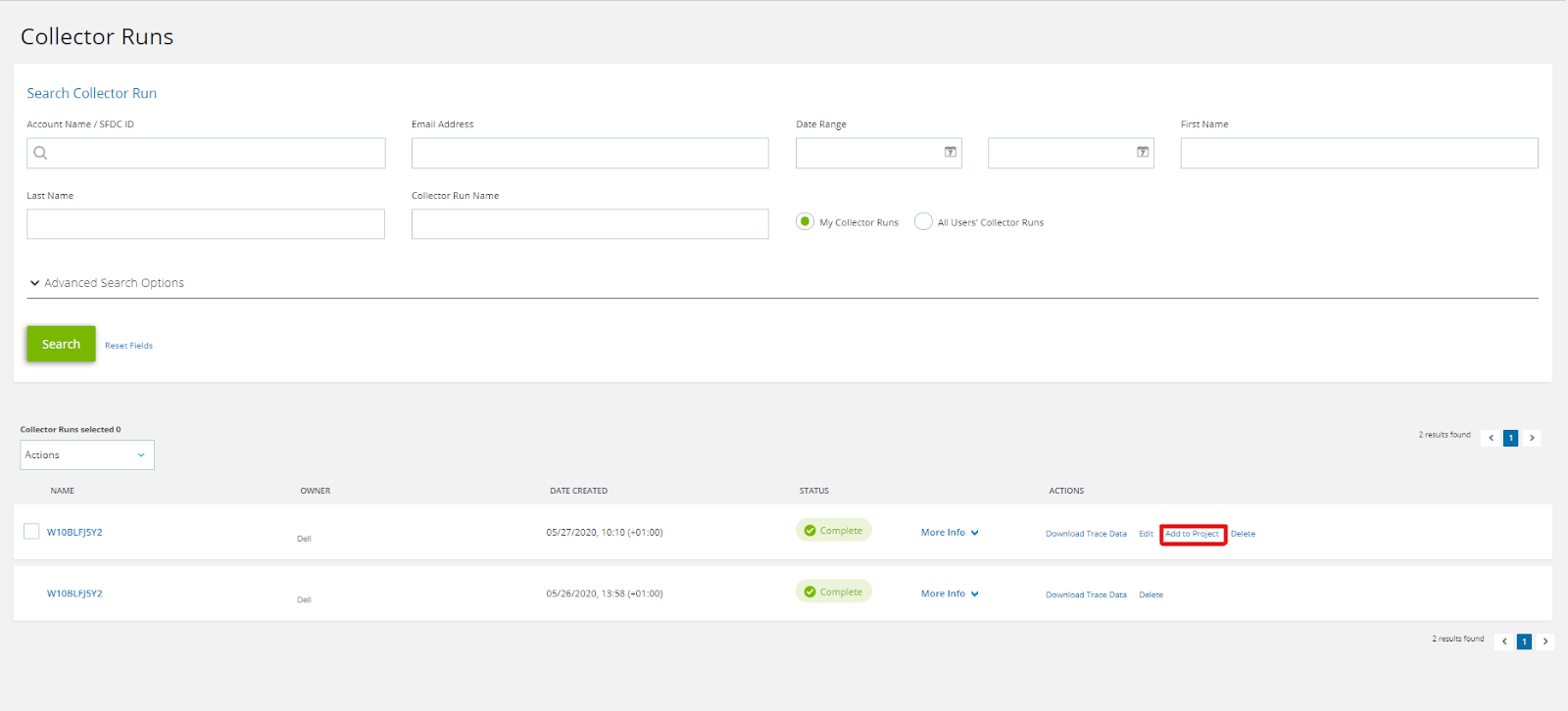 Project is ready for review
Once your project has been created, the Live Optics portal will notify you that you project has been created and it will prompt you to view your project. Click "Yes" to be taken to your project.